Bill Pay & Popmoney
Bill Pay
Schlumberger Employees Credit Union offers members Bill Pay Service as part of our Net24 Online Banking Service. Pay direct or with E-bills, electronic bills that come to your email instead of your mailbox. Receive E-mail reminders and schedule automatic payments -- FREE for unlimited bill payments. Use Bill Pay to pay your bills right from your phone or computer.
Bill Pay is convenient. Pay anyone, anytime, anywhere in the U.S. -- from your Mortgage Lender, to your insurance provider, to your cell phone carrier. Explore your options in Net24. Bill Pay is secure. Electronic payments are processed through the Federal Reserve System, the same system used by financial institutions nationwide. Bill Pay is efficient. Your transactions are captured electronically, you can easily download them into your financial software. Bill Pay is cost-effective and environmentally friendly. Save the cost of stamps, checks, envelopes -- saves paper, too!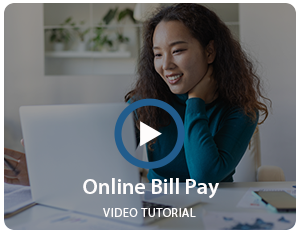 Popmoney
Integrated within Bill Pay, Popmoney is an easy, fast and secure online personal payment service. SECU member-to-member transfers have never been easier. Send and receive money from any SECU member or Popmoney user, regardless of their financial institution. Secure and easy-to-use, you can quickly collect money from friends for dinner, pay the babysitter, collect your share of the rent, all online through your Net24 Online or Mobile Banking. Click here to learn more. Fees apply.
Pay People with Popmoney
Log into your Net24 Online Banking. Click on the Bill Pay tab at the top, then Popmoney.
Send the funds to anyone in the U.S. using their email address or account information. Email address must be associated with receiver's account.
You'l be notified once the transaction is complete.
Request Money with Popmoney
When someone sends you money, you'll receive an email.
Log into your Net24 Online Banking account to direct the funds to your SECU Checking or Savings Account, or provide external bank information at Popmoney.com. If you do not provide account information (SECU or other), your payment will be automatically returned to the sender's account.
Money sent directly to an SECU account will be automatically deposited.
You must be 18 years of age, be an individual primary account owner, have a Social Security number, Checking Account, and U.S. based address to use Bill Pay and Popmoney. Payments are limited to U.S. addresses only.
Looking for more information? Explore the links below:
Bill Pay Disclosure | Bill Pay Video | Net 24 Mobile Banking | Net24 Online Banking | Security & Fraud Prevention |
Disclaimer: The information contained in this website is for informational purposes only. To the extent that there is any discrepancy between information, including interest rates or other financial terms, posted on this site and information available at our branches, the information available at the branches will take precedence.

Please note that by selecting any of the 3rd party website links above, you are leaving the Schlumberger Employees Credit Union "SECU" website. SECU is not responsible for the content on these 3rd party websites or for any claims, lawsuits, or loss associated with using any of the above vendors products or services. Privacy and or security may differ from that of SECU's policy's. The links and information above is only listed for members convenience and ease of information access.